The Company Picnic Company FAQs Page
Testimonials
See what our satisfied clients have to say.
Katherine, Just wanted to thank you and the great staff for our catered event on July 3rd in Portsmouth, RI. Everything went smoothly and EVERYONE was very impressed with the quality of the meal served. My family has been in the restaurant business for 40 years and really couldn't have been happier with all that was served, and this is a tough crowd to please!! Many thanks again.
Jessie Davidson
Many thanks for catering to the Society of Colonial Wars again this year. It was our largest gathering ever. You and all your crew along with the Stone House Club deserve great plaudits for making the affair such a wonderful success. Many of our members remarked that the lobster was the best they had ever had. Again, many thanks for giving both our members and their guests such a memorable evening. 
Sincerely, William Makepeace
Society of Colonial Wars in The State of Rhode Island
We would like to thank you for the amazing food and service you provided for our July 14th wedding at Gooseberry Beach. We have not stopped hearing about how much people enjoyed the quality of your seafood & how much their was for all to feast on. We would not hesitate recommending your Company to family or friends.
Thanks again Candace & Chris Lewis
On behalf of the Thomas & Jennings Families, we wish to thank you and your employees for a job well done. Your co-operation and professionalism were outstanding. We will never hesitate to recommend your business for friends, family and business acquaintances.
Thanks again
Thomas & Jennings families
Just a quick note to thank you for a delightful clambake luncheon at Hammersmith Farm recently. Everyone commented on the delicious meal in spite of the rather oppressive heat. I'm certainly glad I found you and am hoping I'll be able to reserve you frequently in the years to come. It's a pleasure working with you.
Jane Coffin, New England Journeys
Many thanks to the Company Picnic Company for catering our Community Leadership Institute dinner on Saturday, July 12 at the Rhode Island State House. The food was great, and you help to make our event a resounding success.
Nelson Merced, District Director Neighborhood Reinvestment Corporation
The food certainly met and exceeded our expectations and you and your "crew" couldn't have been more helpful and congenial. Thanks once again — we look forward to doing business with you in the future.
Jean Titterington, Licht & Semonoff
The students of Walter State Community College and I wish to thank you for the lobster bake. Everyone agreed that both the meal and the ambiance were wonderful. Again, many thanks for an enjoyable experience.
Richard Erskine, Walter State
Your group was one of the best he has had using the facility – everything was left clean and neat and his staff people were pleased with your cooperation. Needless to say, we appreciated his comments since we were sponsored by good friends who are club members. Many thanks to you and Michelle and your crew for making our day so successful.
Rick Bushnell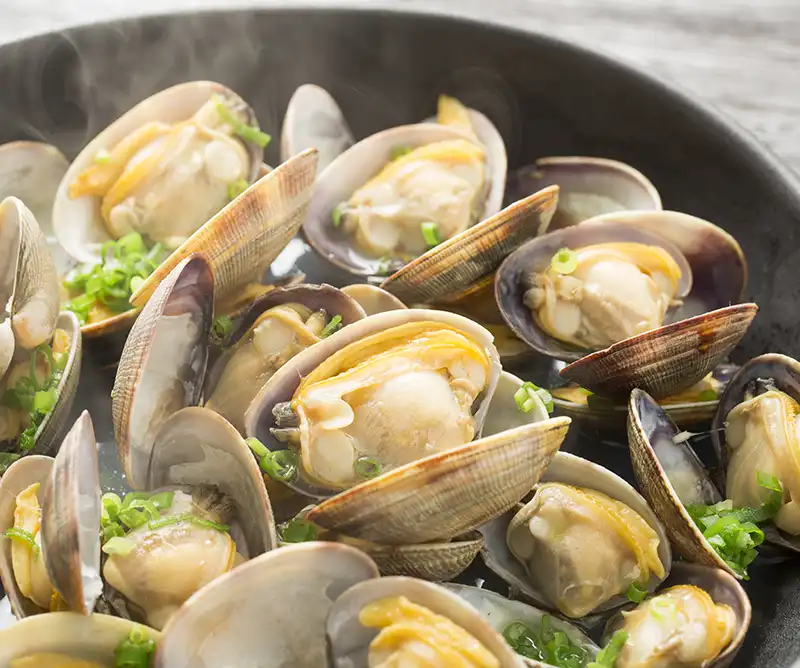 Whether it's a clambake, barbecue, theme party, seafood raw bar or steak fry, The Company Picnic Company will make your event care-free111111.
With over 25 years of catering experience and menus to fit any budget and any number of guests, The Company Picnic Company can be your next caterer.